Burghley Retirement is committed to helping you improve your everyday life, out with the mundane tasks of the past and in with taking a relaxing retirement, where everything is looked after for you.  
The service charge that every resident pays, prioritises you and your ability to live without the stresses of maintaining your home. We know that you deserve to spend your retirement free from the worries of home maintenance and in this blog we'll outline the purpose of the service charge and its benefits to you.  
Independent living is having a life with fewer responsibilities, our communities are built for you to discover the freedom of retirement living, not the trappings of ground and property repairs. Choosing to live at Burghley Retirement Living is about having the balance between luxury and the time to pursue your hobbies, such as gardening, cooking and travel. Gone are the days of cleaning the windows, scraping out the gutters or sweeping the patio, all of this is done for you at Burghley Retirement Living.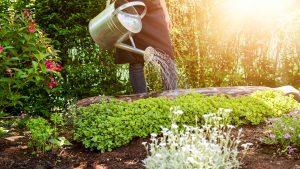 If you are someone who enjoys looking after a garden, you have the best of both worlds. We run a scheme at each retirement living accommodation which allows you to choose an area to take care of and nurture but the wider landscaping is taken care of meaning you don't have to fret about the housekeeping of the grounds. At Burghley, we discreetly get on with these tasks as we want you to be taken care of as much as we can without you feeling dependent on us.  
We are building communities of like-minded retirees who see the importance of togetherness and socialising. A wide selection of refreshments are provided in the communal area (included in your service charge), which allows you to get to know your neighbours in a neutral setting without having to bring your own mugs, milk and tea bags!  
Whilst you relax in the communal lounge, our house management team will be using your service charge to work behind the scenes to keep things running smoothly for you and the rest of your community. Having fewer responsibilities about the house means more time to enjoy those days out with newfound friends. If you don't fancy traveling far but want to stay active why not join your neighbours with one of the many social events that we organise or go for a walk together in the grounds. All of this is at your disposal when you choose Burghley Retirement.  
Having quality time to spend with Grandchildren is very important to our residents which is why we take care of household management, this allows you more time for days out at the park, beach or a local market. By simply paying the service charge, you know you are in safe hands, we take care of everything from buildings insurance to a 24-hour call out service, meaning that there won't be the strain of worrying about jobs to be done at home meaning you can enjoy your time with family with no household stresses, worries or burdens.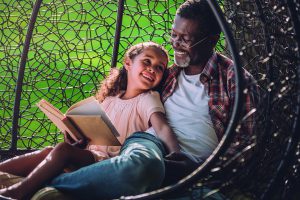 Life at Burghley is all about you and having the time to indulge in the time and luxuries retirement offers. The constraints of menial tasks shouldn't drag you down at this stage in your life which is why we charge a small service charge and do the hard work for you.  
However, we do understand the desire not to feel wholly dependent which is why we offer the chance to tend to your own garden or carry out creative activities with your new community. Your retirement is about finding new passions and friends whilst keeping active and staying happy, so let us take care of the rest.  
What is included in the service charge? 
To ensure the grounds and communal areas are maintained and taken care of, our residents pay an annual service charge. The service charge is reviewed each year and is managed on a transparent open book basis, controlled by you, the residents. Your service charge includes the costs of the following: 
 

A House Manager who is on site 5 days per week

 

Tea and coffee in the communal lounge

 

A 24-hour emergency remote call service available to all residents

 

Your own personal intruder alarm

 

Buildings insurance

 

Electricity, heating and lighting of the communal areas

 

Maintenance and management of the building and its external areas including:

 

Gardening

 

Cleaning

 

Servicing

 

Window Cleaning

 

Repairs and redecoration in communal areas

 

Annual safety testing

 
 Find out more about the service charge costs here: https://burghleyretirement.co.uk/how-it-works/