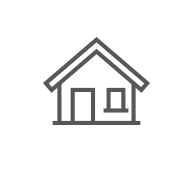 Own your retirement apartment
At Burghley Retirement Living, we are able to offer you the option to part exchange your existing property when buying your new home, so you don't even need to find a buyer, regardless of whether your home is more or less the same value of your new apartment.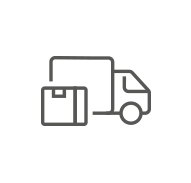 Our Easy-Move scheme
We know that the process of moving can be stressful so the Burghley 'easy-move' service* is there to smooth every step of the way. It includes an end-to-end removals service that packs and unpacks your belongings, and a contribution towards estate agent fees and legal fees. We even provide you with a handyperson within the first 30 days of moving, to help you make your new home your own, undertaking fiddly tasks such as hanging pictures, fitting curtain poles and putting up shelves.
Email us at info@burghleygroup.com to find out more.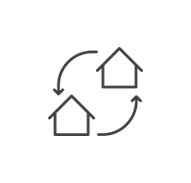 Found your dream home but worried about selling?
You might want to consider the Part Exchange route. By doing so you can avoid stress and inconvenience, and look forward to moving in to your dream home.
If you are looking to buy a Burghley Retirement apartment but need to sell your existing property then an obvious factor is being part of a chain (a sequence of linked house purchases that can be small or large). The larger the chain, the greater chance of issues that could affect the sale of your new property – causing you stress, inconvenience, and worry. If you have found the ideal apartment and wish to secure it as soon as possible, then why not consider the Part Exchange option?
Burghley Retirement offer the Part Exchange option, proactively handling all aspects of the process; from the initial valuation right through to completion.
Email us at info@burghleygroup.com to find out more.

Answers to your frequently asked questions
We know you'll have lots of questions about Burghley Retirement Living. Here are answers to some of the most common questions we get asked but we're here for you along every step of your journey.
Are there age restrictions onpurchasing an apartment from Burghley Retirement Living?

Generally a Burghley Retirement property is for residents aged 55+. However, this can vary depending on planning restrictions imposed by Local Authorities.

Do I have to pay a reservation fee?

There is a reservation fee of £1,000 required to reserve your apartment.

Is there a guarantee on the quality of the build?

Burghley Retirement Living apartments are covered by a 10-year guarantee with Ark, providing a NHBC style warranty which is widely accepted by mortgage lenders.

What additional charges do I have to pay?

Once you have bought your apartment, you pay an annual service charge, which is typically circa £50 / week for a 1 bed and £75 / week for a 2 bed apartment.

Are car parking spaces available?

In most developments, parking spaces are available for residents and visitors, on a first come first served basis, at no extra charge.
Can I bring my pet?

Yes, a well behaved pet is welcome to live with you in your apartment. All that we ask is that you have previous written permission from Burghley Retirement Living.

Can I make amendments tomy apartment?

Yes of course, this is your home and we want you to feel completely comfortable in it. We are able to provide a handyperson* (charges apply) when you decide to sell, just to make the walls etc. perfect for the next resident.

How do we book the guest suite for our friends and family to stay?

The guest suite is booked through the House Manager for a small nightly charge and includes an en-suite bathroom, tea and coffee making facilities, fresh towels and bedlinen.

What happens if I can no longer live unassisted?

The House Manager will discuss your concerns with you and your family. Where we can, we will provide support, or if it's no longer possible for the homeowner to live independently and safely, we will work with the family to assist the move to a more specialised environment.
Why choose a Burghley apartment?
"At Burghley Retirement Living, we are passionate about creating well-designed, inspiring spaces, for people to enjoy a carefree retirement life. We care about our residents and the quality of the experience we provide – from initial contact, to the day you move into your new home, we're here to help."
Marie Buckingham, Development Director